This programme aims to implement Scan4Safety across all WYAAT trusts, building on the success of the Leeds Teaching Hospitals demonstrator site.
Scan4Safety will improve patient safety whilst reducing the cost of care. The idea is to use technology to make sure we have the 'right patient, right product, right place and right process' every time. One example is using technology similar to supermarket barcode scanners to record the products and medicines staff use to care for patients, increasing safety and saving money. Another is to use mobile applications to capture a patient's details at their bedside, increasing the amount of time doctors, nurses and therapists can spend providing care. These technologies will improve data quality in the patient administration systems allowing for better care and hopefully less time in hospital.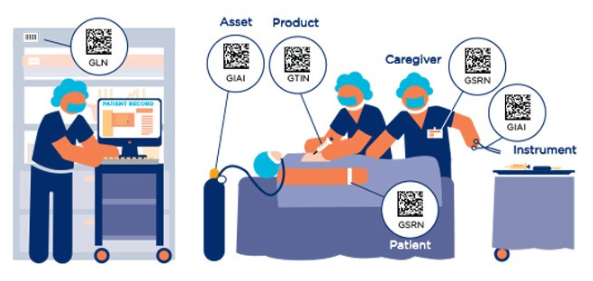 Scan4Safety uses a barcode and scanning technology to improve patient safety and experience by ensuring 'right patient, right product, right treatment'. It also improves data quality in patient records and administrative systems. Based on Department of Health assessments, the programme is estimated to deliver annual financial savings of £7-10 million across WYAAT.
In 2017/18, each hospital completed a baseline assessment against the Scan4Safety standards which was used to inform a bid for capital funding, and in April 2018 WYAAT was allocated £15m capital to implement Scan4Safety.
Find out more on the Scan4Safety website at https://www.scan4safety.nhs.uk/
This programme is led by Julian Hartley and managed by Stuart MacMillan