Published on: 5 August 2019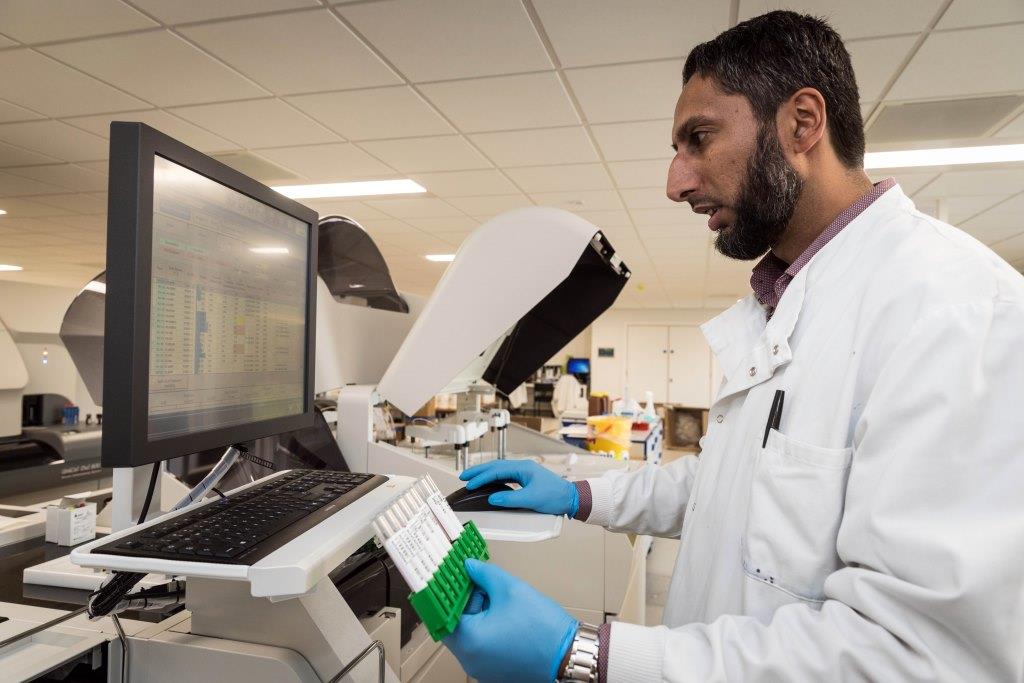 West Yorkshire and Harrogate Health and Care Partnership will receive £12million of NHS funding to implement a single, shared Laboratory Information Management System (LIMS) for the area.
The funding, announced on Monday, will be used to enable a single, system wide approach for pathology across West Yorkshire and Harrogate acute hospitals:
Airedale District Hospital NHS Foundation Trust
Bradford Teaching Hospitals NHS Foundation Trust
Calderdale and Huddersfield NHS Foundation Trust
Harrogate and District NHS Foundation Trust
Leeds Teaching Hospitals NHS Trust
Mid Yorkshire Hospitals NHS Trust
Once in place the system will mean test requests can be ordered, tracked and results reported electronically to clinical services across West Yorkshire and Harrogate. All will have equal access to patient information, regardless of where the hospital is based.
Duplications in test requests will also be reduced as it will be possible to check whether a patient has already received a test prior to requesting. A single pathology service will mean testing processes and systems will also be standardised across West Yorkshire and Harrogate.
Martin Barkley, CEO for Mid-Yorkshire Hospitals NHS Trust and CEO Lead for Pathology Services for West Yorkshire Association Acute Trusts (hospitals working together) said: 'Our aim is simple – we want to place the patient at the centre of everything we do, by providing an efficient pathology service to GPs and our hospital colleagues. Pathology services in West Yorkshire and Harrogate have been working together for some time. In January 2019 we agreed to establish a single pathology network for the area and to deliver a single LIMS. We're delighted to have received this funding. It reflects our collective priorities to embrace new technology whilst making the most of our staffs' expertise and skills'.
Ends
Notes to the editor:
For press enquiries please contact Karen Coleman, Communication & Engagement Lead at the West Yorkshire and Harrogate Health and Care Partnership, on: Karen.coleman2@wakefieldccg.nhs.uk or 07811766006.
West Yorkshire and Harrogate Health and Care Partnership focuses on the health and care needs of local people across Bradford District and Craven; Calderdale, Harrogate, Kirklees, Leeds and Wakefield. The partnership is made up of a number of organisations who work together to help 2.6 million people in the area including the NHS, councils, Healthwatch, voluntary and community organisations. You can view the list of partners here.
WYAAT was established by the acute trusts in West Yorkshire and Harrogate in late 2016. Collaboration on pathology services through WYAAT began in 2017 and in September 2017 NHS Improvement published a national strategy to establish 29 pathology networks across England to improve quality and efficiency. West Yorkshire Association Acute Trusts (WYAAT) agreed to create a West Yorkshire and Harrogate Pathology Network in January 2019, following work to develop a case for change and options appraisal. The Pathology Network is currently working on the future model for a single NHS pathology system for West Yorkshire and Harrogate. A single LIMS has been identified as a critical enabler of the single pathology system and this funding will support its delivery.
You can find out more about the local plans and the WY&H priority areas which include cancer, mental health, maternity and urgent and emergency care here.
You can also read "Our next steps to better health and care for everyone" here.
The Partnership's workforce plan 'A healthy place to live, a great place to work' is here.
West Yorkshire and Harrogate Health and Care Partnership website: wyhpartnership.co.uk