Published on: 5 December 2019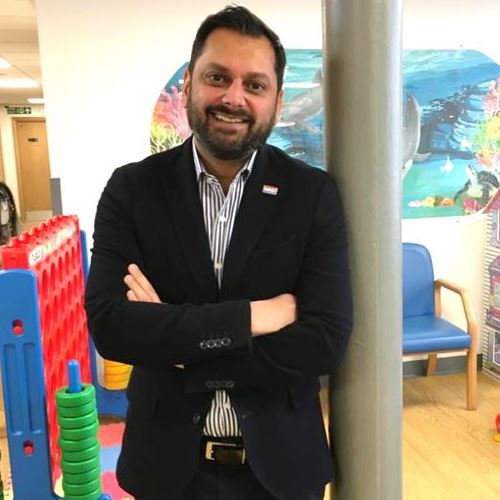 The West Yorkshire Association of Acute Trusts (WYAAT) has a new Medical Lead - Dr Sal Uka, a consultant paediatrician and associate medical director at Calderdale and Huddersfield NHS Foundation Trust.
Dr Uka will take up his role in the new year from Dr Robin Jeffrey who retires at the end of January.
There are already several WYAAT projects underway across the region, including in vascular, pathology and radiology services, which Dr Uka will be involved with.
"I am excited about my new role and impressed by the range of clinical and non-clinical projects already being done by WYAAT and look forward to developing the programme further," he said. "It's also important to me that our NHS colleagues are involved so that they can deliver their best care, whilst feeling valued and empowered."
Dr Uka came to Leeds University in 1994 and after graduating trained in paediatrics across Yorkshire. His career began as a Consultant in Paediatrics at Calderdale and Huddersfield Foundation Trust in 2009 and he has since had several leadership roles including Clinical Director for Children's Services, Divisional Director for Diagnostic and Therapeutic Services followed by Divisional Director within the Quality Directorate.
In 2016 he became Associate Medical Director and led on the Quality & Safety portfolio.