We're working with the improving planned care programme.
The project goals are to deliver a standardised elective pathway for hip and knee replacements, maximise both efficiency and productivity to ensure maximum NHS funds are spent in NHS organisations, and to ensure equity of care for patients across West Yorkshire and Harrogate
The programme was launched on 9 October 2017 with a joint "Getting It Right First Time" (GIRFT) event attended by over 100 surgeons from across WYAAT. Building on this event, the programme has established a committed group of clinical and operational leads from the hospital trusts.
Workshops were held at all six organisations where three commissioning, nine clinical and five procurement and information opportunities were established as shown below: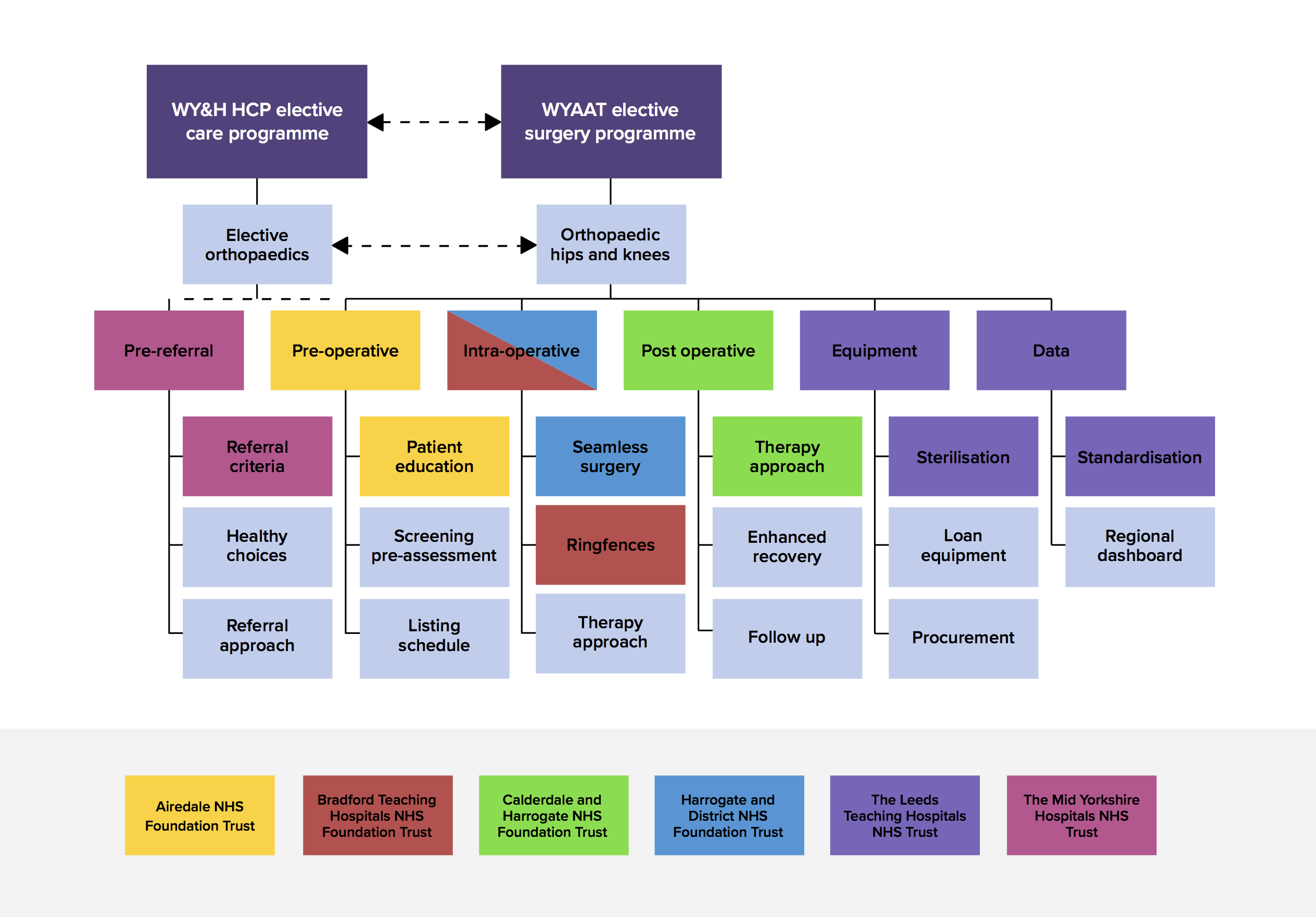 The work is being jointly led with the improving planned care programme to ensure an end to end pathway which improves the care people receive whilst making it better for staff. WYAAT lead 14 of the workstreams, and the planned care programme lead three further workstreams on the pre-referral part of the pathway.
Clinical and managerial engagement continues.
This programme is being led by Madeline Hoskin.