Published on: 28 June 2019
Hello, my name is Robin,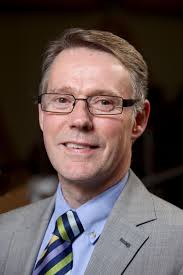 I have had the privilege to be the Clinical Lead for West Yorkshire Association of Acute Trusts (hospitals working together) since January 2018, having practiced as a consultant nephrologist (which means I specialise in kidney health and kidney disease) in Bradford for 25 years.
The clinical role for WYAAT is new and involves providing clinical leadership for the hospital programmes and taking a strategic and innovative view of clinical services. It is also all about promoting engagement and collaboration with clinical teams; and forging links within West Yorkshire and Harrogate Health and Care Partnership.
Our Partnership works because of the broad engagement across the whole of the system.
In my role it has been hugely helpful to connect with my colleagues who are part of the West Yorkshire and Harrogate Clinical Forum as well as those working on priority programmes , including primary care and communities, improving planned care, preventing ill health, mental health and the Cancer Alliance.
We all know that health and social care in the UK is under increasing pressure. If you have read the NHS Five Year Forward View you will know that it identified the triple challenge of better health, transformed quality of care delivery and sustainable finances. It is clear that we need to do things differently as a Partnership, and where appropriate, take a systems view. This is where I hope to add value.
For some of our acute hospital services there are immediate sustainability challenges which are of high priority to WYAAT and the wider Partnership.
So for example in dermatology (skin, nails, and hair conditions), gastro-enterology (stomach and intestines) and ophthalmology (eyes) there is agreement that programmes will work together to address the key concerns. We are also keen to take a pro-active approach across other major services to consider new models of care delivery so that together we make the most of our workforce and provide the best care possible to people.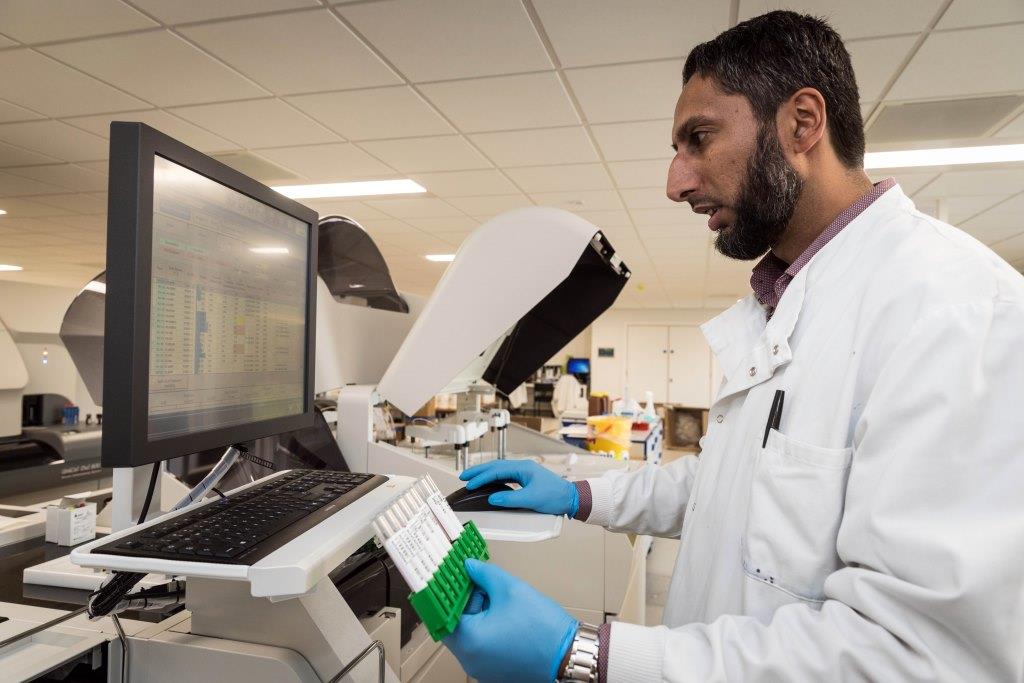 The WYAAT programmes are driving real change in support service too - including radiology (medical imaging), pathology (study of causes and effects of disease or injury) and pharmacy. The benefits are significant in terms of efficiency and new working patterns. Our new vascular service will also provide sustainability and an equitable offer to people. Read my colleague Neeraj's blog to find out more.
In elective orthopaedics (bones and joints), clinical teams from all acute hospitals and colleagues from the Partnership's Improving Planned Care Programme, are working together to share learning, standardise practice and introduce new pathways. We are also looking at significant savings from buying products and services together - doing this will give us stronger buying power, whilst making sure we get best value for money and the best options available for people.
During 2018, WYAAT facilitated three workshops for clinical teams across the breadth of medicine and surgery, with representation from primary care. Teams considered the present profile of services across West Yorkshire and Harrogate, with the challenges of workforce, capacity and demand; quality and efficiency.
The workshop delegates also looked at how services might look in the future. Our Partnership rightly stresses the importance of our local places (Bradford District and Craven; Calderdale, Harrogate, Kirklees, Leeds and Wakefield). However these meetings gave clinicians an insight into working together in the ICS and considering those circumstances in which a systems approach across a broader footprint would sustain services and drive transformation.
Another key principle of WYAAT is the formation of clinical networks. The networks aim to drive cultural change, placing clinical teams in the setting of the wider system alongside other colleagues from across Partnership organisations.
The networks give us the opportunity to be at the heart of change and development. They are a very important vehicle in a systems response to 'getting it right first time' (GIRFT). GIRFT is all about shared learning and good practice. It is also about driving forward standardisation (so everyone receives an equal service no matter where they live) and reducing difference in people's experience of care.
Our clinical networks teams are also scoping new and innovative models of care and further developing the interface with primary care networks / communities.
So far, we have put in place networks in ophthalmology, vascular services, oral and maxillofacial (surgery of the face, mouth, and jaws), cardiology (heart diseases) and urology. Dermatology and gastro-enterology networks will follow later this year.
In May this year, the WYAAT colleagues brought together representatives of the quality and risk departments of our six acute trusts (which make up WYAAT) to consider how learning from Never Events and Serious Incidents could be shared more widely.
It was clear to see the appetite for a regular forum, supported by our medical directors, in which problems and solutions are communicated and discussed openly. This way of working importantly has the potential to deliver clear benefits for patient safety.
In the evolution of our ICS, an important step is the development of a clinical strategy which would complement and inform other key areas such as the capital and estates, and financial strategies .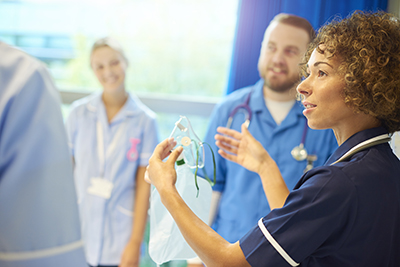 As discussed in 'Our Next Steps to Better Health and Care for Everyone' we are building on the importance of bringing physical, social and mental health all together and seeing the whole person as one rather than in different parts dependant on their health condition or illness. Key to this is reviewing and refreshing our plans, where needed, to ensure they sit firmly alongside the NHS Long Term Plan.
Our Partnership's executive group agreed to create a clinical strategy steering group which includes senior representatives of our six local places, sectors and priority programmes.
This new group proposed a direction of travel and some key themes for further work. One was to undertake clinical service profiling across 26 of our main specialties. For each, an assessment was made of the present service configuration, including the end to end pathway, starting with preventing ill health and self-management, to primary and community care and then hospital and specialist care. The work considered future models of care delivery and options for moving care into the communities and out-patients transformation. This information has been brought together into a series of 'service profiles on a page'. It will serve as a compendium of services which can be used by all facets of the ICS in planning transformation and possible re-configuration.
Another proposal was to explore key areas that tested true integration of services in our local areas and to share good practice and learning across West Yorkshire and Harrogate. Frailty and children and young people were chosen as areas which require many parts of the system to be working well together to provide best possible health outcomes. For each, a large number of stakeholders were interviewed, including carers and people who have accessed care and support. The process used life-like case stories, covering a range of care scenarios. This was followed up with well attended feedback events and the opinions and learning shared will inform the development of the Five Year Strategy, due to be published at the end of the year.
The last 18 months has seen significant progress for the Partnership. In WYAAT there is a strong sense of our common destiny and a move to greater clarity of the care we provide. . The key to transformation will be to work ever closer with our partners in social and mental health and grasp the opportunities of the interface with the new Primary Care Networks.
Thank you for reading my blog.
Have a good weekend,
Robin