Published on: 13 November 2020
An Introduction from Matt Graham, WYAAT Director, to our 2019/20 Annual Report.
I am delighted to share copies of our 2019/20 full and summary annual report, which give an overview of the work we have achieved through WYAAT in 2019/20.
The West Yorkshire Association of Acute Trusts (WYAAT) is a collaboration of six NHS trusts who deliver acute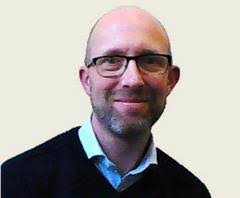 hospital services to 2.6 million people across West Yorkshire and Harrogate.
We're part of the wider West Yorkshire and Harrogate Health and Care Partnership. WYAAT gives the acute hospitals a strong and consistent voice within the Partnership and delivers the Partnership's "Hospitals Working Together" programme.
Our vision is to provide a region-wide, efficient and sustainable healthcare system that uses innovation and best practice for the benefit of patients.
We're working together because we believe we are stronger together.
WYAAT does not deliver programmes for the trusts - we deliver them together, supported by the WYAAT programme management office (PMO).
We are very proud of the work we have achieved through WYAAT in 2019/20. The decisions we have been able to take together and the progress we have made shows that an association of trusts is an effective way of working to bring about better services for our patients.
In 2020, collaborative working is now more important than ever. Health and care services have undergone rapid transformational changes to respond to the global public health emergency presented by the international coronavirus pandemic.
At the time of writing our 2019/20 Annual Report, WYAAT had a major role in the local response to the COVID-19 pandemic. Therefore, as well as summarising the achievements of 2019/20, the summary report also includes an additional section on the work the WYAAT PMO undertook at the very start of the COVID-19 pandemic to support our local hospitals.
Whilst it has been an incredibly difficult time, it has given us the opportunity to work differently, breaking down barriers, to do the best we can as a system in an emergency.
We accelerated work in several areas to support a partnership response to COVID-19 across the trusts, including the roll-out of the Yorkshire Imaging Collaborative image-viewing software, increased testing capacity across the Pathology Network and establishing the Nightingale Hospital in Harrogate.
Adversity has strengthened partnerships with our colleagues across the system and we must sustain those in the future.
2020 will no doubt continue to be a very challenging year, and I am grateful for the energy, passion and effort WYAAT colleagues from across the trusts continue to demonstrate to help stabilise and reset NHS services for our population.
Matt Graham
Director
West Yorkshire Association of Acute Trusts