Published on: 11 October 2019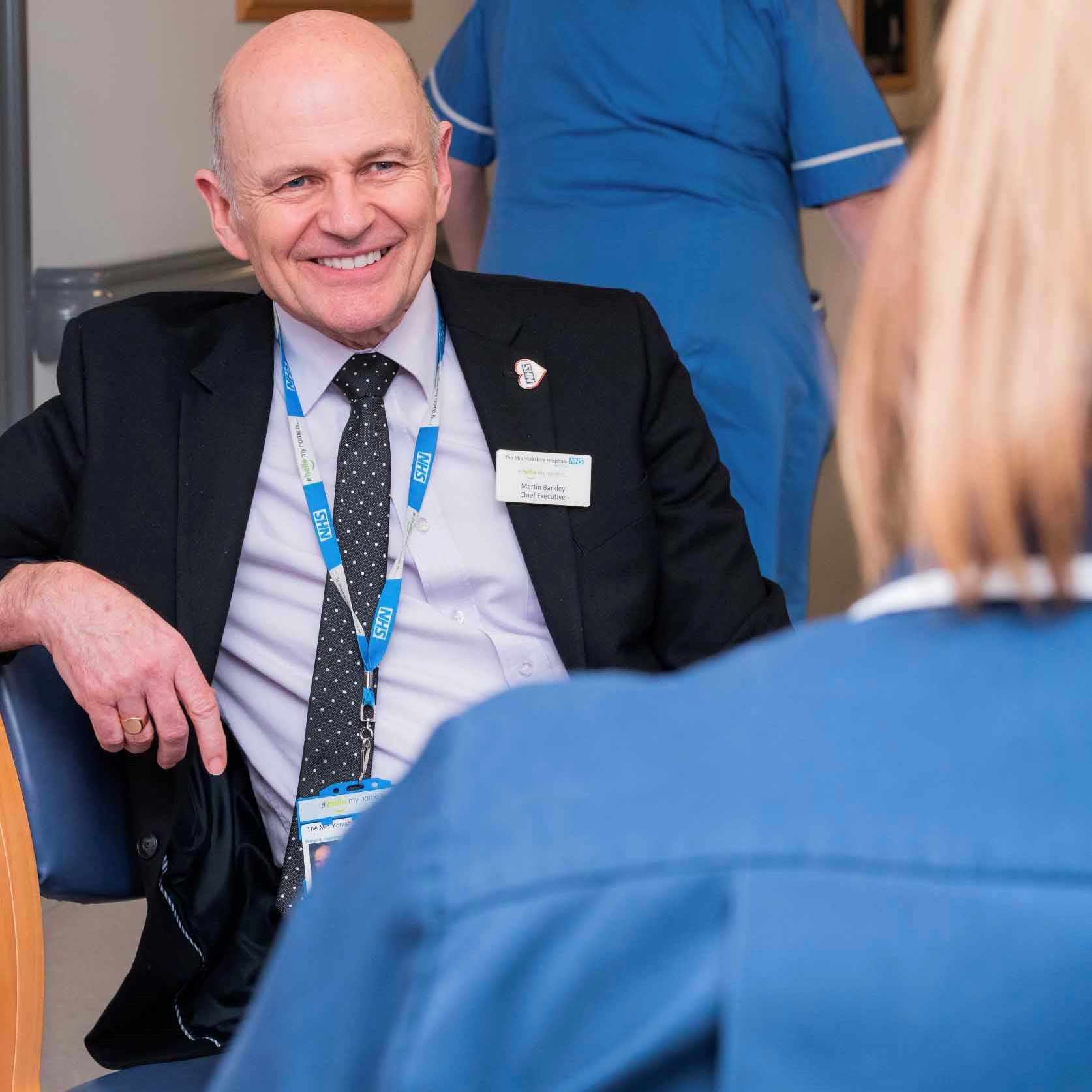 Innovation is transforming health and care across West Yorkshire and Harrogate. As a health and care system we have a track record for innovation and as a region we have a wealth of assets, including a thriving university sector, over 250 HealthTech businesses, and a strong Academic Health Science Network (AHSN). Capitalising on this means people will receive the benefits of innovation as it drives faster, more convenient, higher quality care which is delivered by services that are digitally connected and continually striving to make improvements.
We have been ambitious in our approach to innovation and improvement for the 2.7million people living across our area.
Back in October 2018 our partnership identified 21 innovations that we felt could improve the quality of care. These spanned health and care settings and ranged from innovations in housing to improvements in emergency surgery.
We set ourselves challenging aspirations for the adoption of these evidence-based innovations across the region by March 2020. We have already met, or even exceeded, our aspirations for 13 of these innovations. And with this achievement comes real benefits for people. The full list is extensive but in brief; our work has prevented over 1,000 readmissions into hospitals, one case of cerebral palsy, 125 strokes through the introduction of mobile ECGs (an electrocardiogram is a simple test that can be used to check your heart's rhythm and electrical activity), 10 heart attacks and another 14 strokes through the roll out of the Healthy Hearts programme.
These impacts not only make a huge difference to people's lives but also make best use of NHS funding. For example, preventing readmissions through our Connect with Pharmacy Innovation saved Leeds Teaching Hospital Trust £6m in 2018/19. Each stroke avoided - most importantly saves people's lives - but also saves the health and care system at least £12,225. Each case of cerebral palsy avoided saves the health and care system £5m over their lifetime.
One of our partners in adoption and innovation is Yorkshire & Humber Academic Health Science Network (@YHAHSN). Working in partnership speeds up improvements in care. It also drives inclusive economic growth and productivity across the region, i.e. brings more jobs into the area.
We are advancing a mutually beneficial approach to the development and testing of innovation with our framework for working with the MedTech industries which is hosted by Leeds Academic Health Partnership. Together these activities will position the region as an area of expertise, growth and productivity that will deliver high quality outcomes and clear benefits for people – which s after all what we are all about.
Of course we are not stopping there. There is no resting on your laurels if you are inspired by innovation, quality improvement, and saving lives, like I am.
There are more evidence based innovations to spread and evaluate in the real-world. We will be spreading a new test for pre-eclampsia to protect mums-to-be, treating intensely painful cluster headaches, protecting people with hereditary high cholesterol, managing disabling multiple sclerosis and diagnosing people with bowel cancer earlier.
We will also be exploring how innovation and improvement can improve safety for people with living with mental health conditions and how it can support how we personalise care for individuals. As a Partnership we are committed to transforming how we provide out-patient care and giving people more options on how to access care; embracing digital solutions. Key to this is ensuring we take staff and people accessing care with us on testing our thinking.
We will be taking what we have learnt so far to accelerate our efforts to deliver ever-better care.
I continue to be excited by the opportunities that are ahead of us and I'm grateful to have the backing of such energetic and knowledgeable partners. I hope you are too.
Have a good weekend,
Martin